Meath
The Mythological Cycle
---
The Places
Newgrange (Brú na Boinne; Caisleán Oengusa)

A passage tomb built 3200 BC, the mound is c. 80m in diameter, covering half a hectare. A stone circle surrounding the mound is c. 100m in diameter, enclosing a hectare. The passage is about 20m long. The chamber is 5 x 6 x 6m high. The unique roofbox above the entrance allows the rising sun at the Winter Solstice (19-23 December) to enter the chamber. The kings of Tara, 16km away, were buried here.

With the recent opening of the new Boyne Valley visitors' centre, there is now no direct access to the mound. Visitors have to go through the visitors' centre, thence across a footbridge to a mini-bus, which takes them to the mound for a guided tour. A replica of the passage and chamber in the Visitors' Centre makes "Newgrange" (which was built before the invention of the wheel) wheelchair-accessible for the first time.

"New scientific discovery" OCR text 11KB JPEG with photo 250KB - Newgrange chamber "has the ability to alter sound." Interesting stuff, but non-scientists experimented with sound in the chamber some years ago and unscientifically came to the same conclusion.
16 km from Tara, the hill features a 12th century Anglo-Norman motte and bailey, on top of a mound covering the grave of Slainge, Fir Bolg king of Leinster 1932 BC.

In 433, St Patrick built a fire here to challenge the pagan druids at Tara, and to announce the coming of Christianity. One of Patrick's first converts, the druid Erc, built a church here. His tomb is in the graveyard. The buildings -- a church and a famous law college -- date from 1512.
Donaghmore
15th century church ruins and 10th century Viking Age round tower; St Patrick's first monastery; grave of 1798 rebels
Tara - Ancient Capital of Ireland
Although the Hill of Tara -- 48km northwest of Dublin -- stands only 90m above the surrounding countryside, it commands a view over 40% of Ireland (on a clear day). According to historians, Tara was the seat of the High Kings of Iron Age Ireland. According to the stories, it was always the capital from the earliest invasions of prehistory. It has been in use at least since Dumha na nGiall -- the Mound of the Hostages -- was built 5000 years ago.
Slane Castle
For U2 fans, we can stop for a brief look at Slane Castle, associated with "The Unforgettable Fire".
Sliabh na Caillí (optional)
By deleting part of the regular tour, we can visit this passage tomb cemetery, which features the Tomb of Ollamh Fodhla, poet-king who instituted the triennial Feis Tara 1335 BC.
---
The Stories
---
Newgrange photo © Diego Meozzi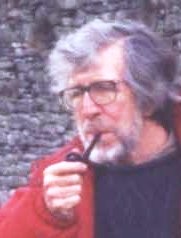 Go to

Main Page